Lindab

Lindab is an international Group that develops, manufactures, markets and distributes products and system solutions primarily in steel for simplified construction and improved indoor climate.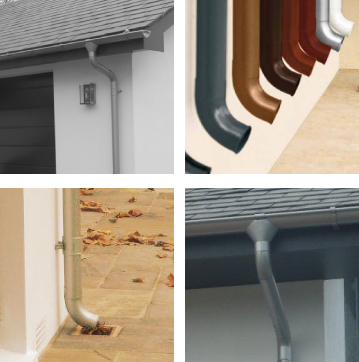 Lindab Rainline roof drainage system is available in eight distinct  colours. Mixing and matching these is easy. Either discreetly complementing the overall colour scheme of the house, or boldly creating accents of colour. Why not choose dark red drainpipes for a white stucco facade? Or mount exclusive copper metallic pipes on a grey stone wall. Or why not mix tile-red gutters with white pipes to match the  respective colours of roof and woodwork?
Any facelift is possible. The choice is yours. Lindab Rainline in a nutshell:
durable and flexible
a complete range of components
easy to install
snap-in fitting
a variety of colours
Lindab Rainline is the roof drainage system that offers the highest quality when it comes to combining durability, flexibility and ease of installation.It has been developed by professionals for professionals. And, over time, it has become their top choice. Not least because Lindab Rainline's hard wearing properties ensure decades of performance without rusting or leaking.
Strong as steel
Steel is strong, versatile and durable, but it needs to be processed professionally. Lindab buys more than 200,000 tonnes of sheet steel every year (equivalent to what is needed to manufacture approximately half a million cars). So we know what we are doing.
Steel made to last
Steel is the ultimate material for roof drainage systems. It is lighter than cast iron, offers minimal thermal movement compared to plastic (which moves, cracks and leaks) and is inexpensive compared to cast aluminium.
Galvanized steel sheeting
To provide durable rust proofing the steel is coated with 275g zinc per m2. The galvanized coating is naturally self-healing, any scratch or cut being automatically sealed by zinc ions, which wander to recoat the uncovered steel.
Precision Plastics stock Lindab Galvanised Gutter systems available in:
All sizes come either Galvanised, Powder coated or Aluzinc finishes   Full range of down pipe systems are also available from PP.

Precision Plastics offer the full range of Lindab down pipe systems. Contact is today to find out more.
Contact us today:
Suppliers
Project Galleries
Contact Precison Plastics (Jersey) Ltd
30 Devonshire Place, St Helier,
Jersey, JE2 3RD
01534 737491
01534 730424